Farm Labor Housing (Farming/Agriculture: Crops and Livestock)
The Vista de Oro Apartments are designed to qualify for the U.S. Green Building Council's LEED Program. The LEED Program is a certification program that is designed to deliver energy and water efficient, healthy, environmentally-friendly homes and communities. The apartments maximize fresh air indoors, minimize exposure toxins and pollutants, are highly energy and water efficient and use sustainable and durable materials throughout. This project is slated to achieve LEED Platinum certification which is the highest and most stringent level of certification available to developments.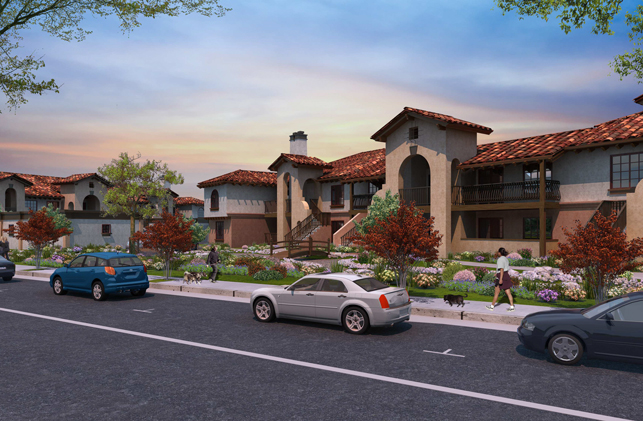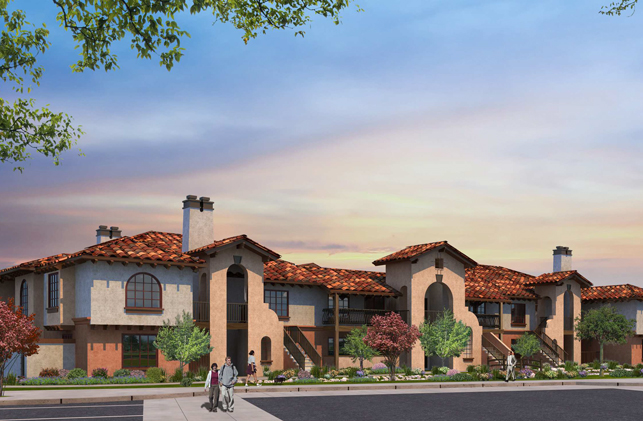 Welcome to Vista de Oro Apartments offering one, two and three bedroom apartments! Conveniently located near a bus stop, shopping, schools and other services, our beautiful property has excellent amenities including a community room with a kitchen, a computer center, a playground and a pool. With energy efficient appliances, a patio or balcony and more in each apartment, Vista de Oro is the perfect place to call home!